It's been a while since
Robert Deutsch
has sent out a photographic riddle to his ArchaeoNews mailinglist. When I saw the following image today, I thought it would fit in with his tradition: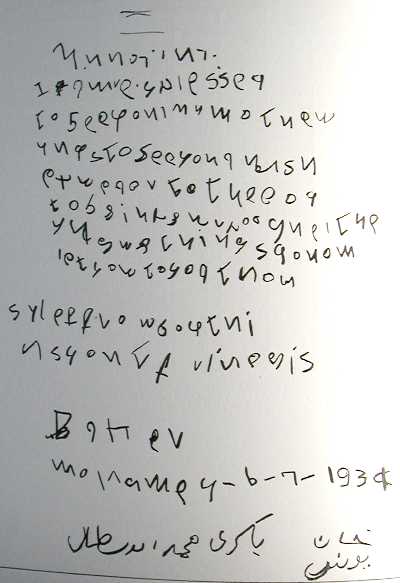 At first glance it's hard to imagine what the writer was thinking. I have no prize to offer, other than the stimulation of your curiosity. Here are some questions:
It's written in English, but can you decipher any of its 12 lines?


How is the writer or recipient related to LMLKology?


In which famous excavation report was it published?


Why was it published?
If no one guesses any of the answers (& it stands to reason that if you know the answer to one, you'll know them all), I'll reveal them after at least
THREE
blog readers (from either Blogspot or Wordpress) post guesses, no matter how lame the attempts may seem! So don't be bashful; be brave!
Comments to both of my blogs are moderated, so if someone does know the answer, I'll withhold approving the comment until next weekend to give other readers an opportunity to be mentally challenged (
somebody near/dear to me used this innocent phrase once, not discerning the English euphemism
).
G.M. Grena